A long, magical time ago — let's call it the 1980s — Americans could import any car they wanted, so long as it passed National Highway Traffic Safety Administration standards. So if you wanted a Lamborghini Countach, but Lambo didn't import them, you could buy one yourself, take it to a "grey market" shop, have them federalize it (install bumpers, lights, and emissions equipment to bring it up to U.S. standards), and you were home free. Sure, it cost a small fortune to do it — According to The New York Times, it almost doubled the price of your Countach — but it was a popular enough practice that it made some automakers nervous.
In 1988, a group of companies led by Mercedes-Benz successfully lobbied Congress to shut down grey market imports, and since 1998, it's been illegal to import any car newer than 25 years old (with some very rare exceptions). So every year, collectors begin the countdown for a new generation of young-timer classics to reach our shores. With 2017 right around the corner, that means Europe and Japan's class of 1992 is about to be fair game.
And '92 was an interesting year in the automotive world. Quickly moving away from the designs of the '80s, these cars began to show a style all their own. In Japan, a wave of specialty cars hit the market just as the economic bubble burst, leaving a generation of fascinating, low-production cars to fend for themselves in a shrinking market. In Europe, specialty-built performance cars were still the cream of the crop, regardless of whether they came from Ford or Bugatti.
Since the law states that the exact car you're importing has to be built more than 25 years ago, you'll still need to be careful if you're planning on importing a '92 this year. But if you're ready to take the plunge, but aren't sure for what yet, we think any of these 10 will make a great addition to our roads.
1. 1992-1997 Honda Beat
2. 1992-1996 Ford Escort RS Cosworth
3. 1992-1993 Mitsubishi Lancer Evolution I
4. 1992-1995 Autozam AZ-1
5. 1992-1997 Suzuki Cappuccino
6. 1990-1995 Mazda Eunos Cosmo
7. 1992-2003 TVR Chimaera
8. 1992-1994 Bugatti EB 110 SS
9. 1992 Porsche 911 Carrera RS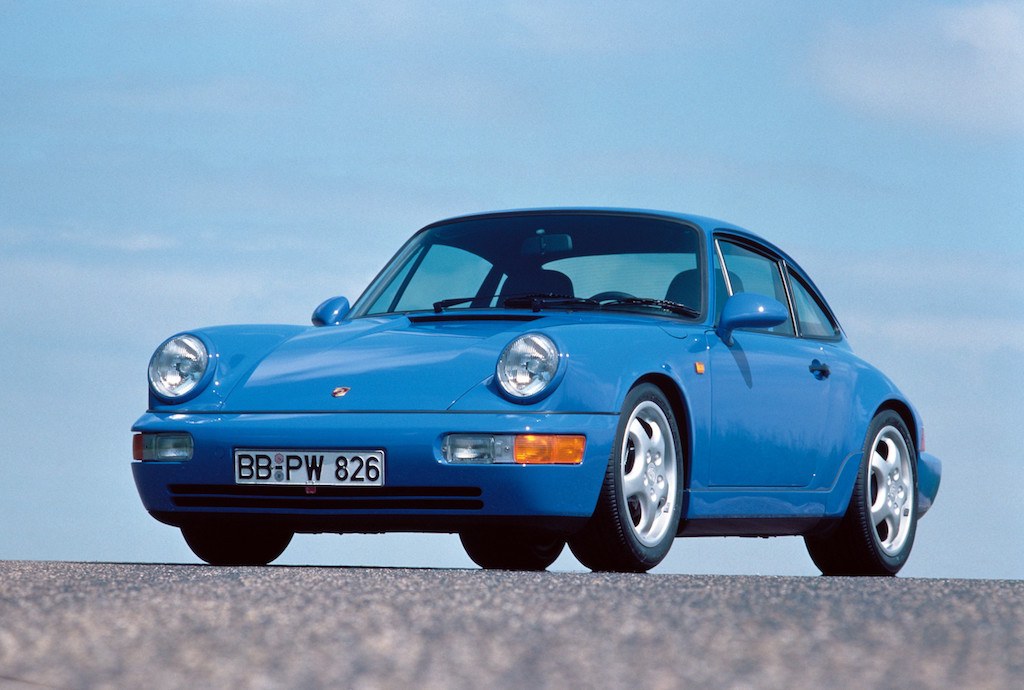 The RS was a lightweight, track-focused, 290 horsepower performance version of the 911. Unfortunately, Porsche decided that the stripped-down car was too "aggressive" for the American market, so it stayed in Europe. After enthusiasts protested, we got the RS America in '93 and '94, but it wasn't quite the street-legal racer the original car was. Now collectors can finally experience what they missed out on 25 years ago. 
10. 1992-1994 Alfa Romeo RZ